Permanent Exhibition
in Centre Socio Culturel - Bargny
Senegal, May 2022
Complexe Socio Culturel El hadji Ndiouga Dieng - Bargny

Illustrations for second edition
"International Clown Lab"
Bargny Senegal, May 2022
in collaboration with
Arcots Communale de Bargny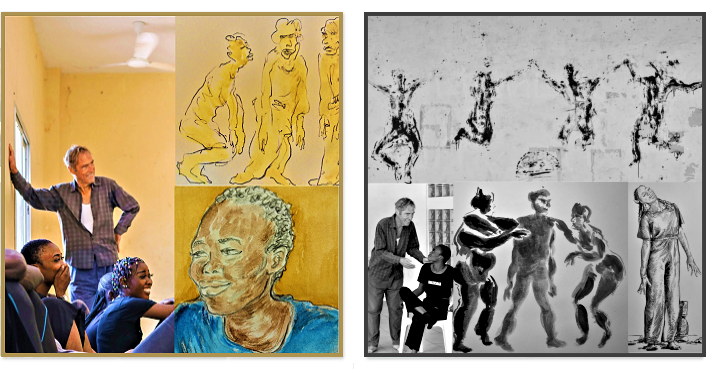 Illustrations for
"International Clown Lab"
Bargny Senegal, May 2021
in collaboration with
Arcots Communale de Bargny & Cie Black in Africa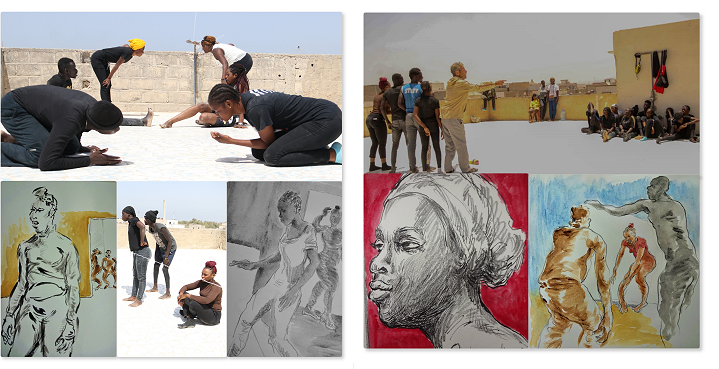 SOUTH AFRICA PROJECTS :
UNIMA South Africa ORG., Cape Town 2014

Alowies Art was in Cape Town to assist in the clown master class, facilitated by Tom Roos. She documented the entire process through live art drawings, which have created a sustainable archive for present and future continuations of the project through exhibition.
As mentioned above, Alowies Art was essential in documenting the process. She produced 109 live drawings of the process, one half is black and white and the others are in color. Alowies Art has donated all of these original drawings to UNIMA SA. She has given UNIMA.SA permission to sell this drawings to contribute in the costs of future projects. UNIMA SA has planned for this fundraising to be in a form of an auction that will take place in November 2014.
"Flowers of Silence" from Theater Thump, Nelspruit 2013
"Flowers of Silence" is a theatre performance
with French and South African Artists, directed by Tom Roos (Belgium).

Drawing for the poster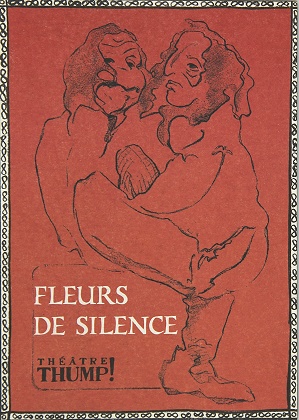 Costume design and maquillage
Exposition in Bordeaux, February 2012

Soweto wall drawing, 2009
Wall drawing by Alowies in Masakeng restaurant Soweto, South Africa.
Tom Roos invited the audience to write short texts near the drawings.